scan report
one of the services provided by cookiebot is a monthly scan of your website for cookies which might be used in any page -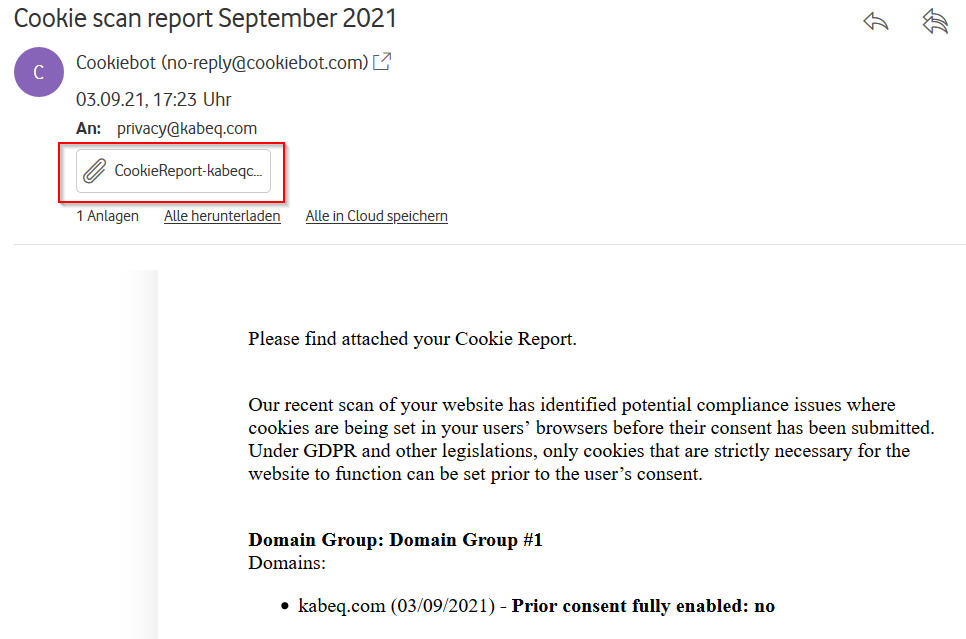 This scan report is sent by email after the scan has been completed
review scan report
The scan report contains a summary and an indication if manual interaction is required or not.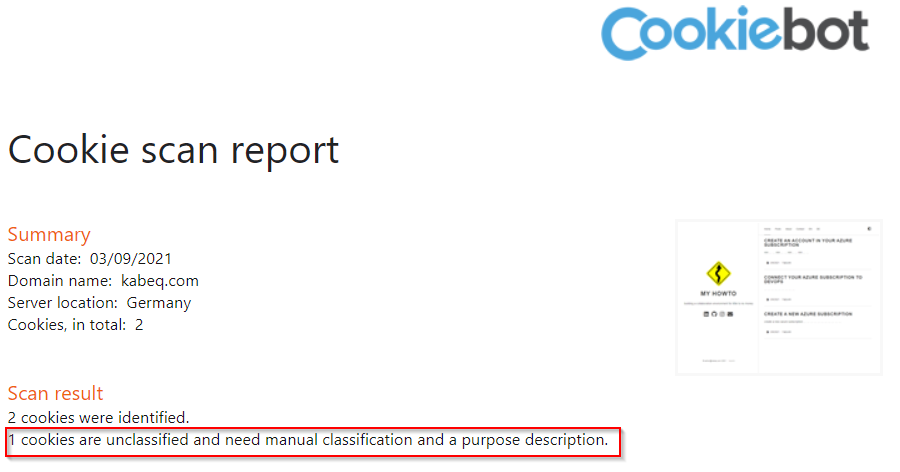 In this case manual interaction is required because "unclassified" cookies were found.
example for "necessary" classification
Cookiebot sets one cookie to remember the visitor selection which sorts of cookies can be activated - and which can not.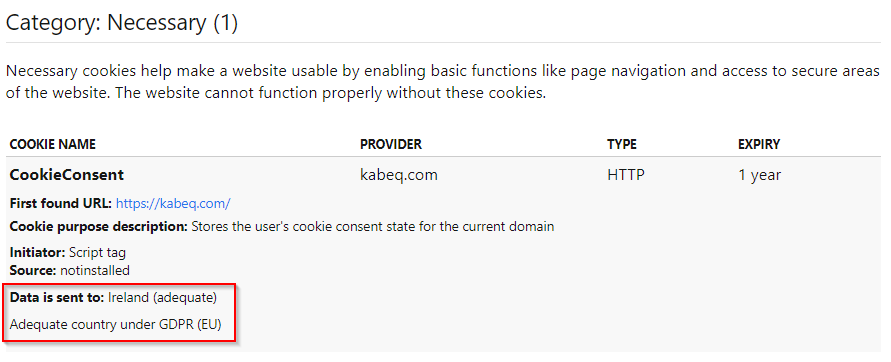 In case you wonder why "Data is sent to: Ireland" while cookiebot is a danish company you may want to review cookiebot's privacy policy. In this policy they explain the use of Microsoft Azure as infrastructure provider and that they have choosen an Azure data center in Europe - in this case Ireland.
action required - "unclassified"
Recent scan discovered a cookie which is not "well-known" (meaning: it is not found in cookie databases) and hence set to "unclassified"

This requires review and manual classification. BTW: "Data sent to: Germany" appears because this web server for "kabeq.com" is located there.
log in into the management portal for cookiebot
Go to https://manage.cookiebot.com to access the management portal directly.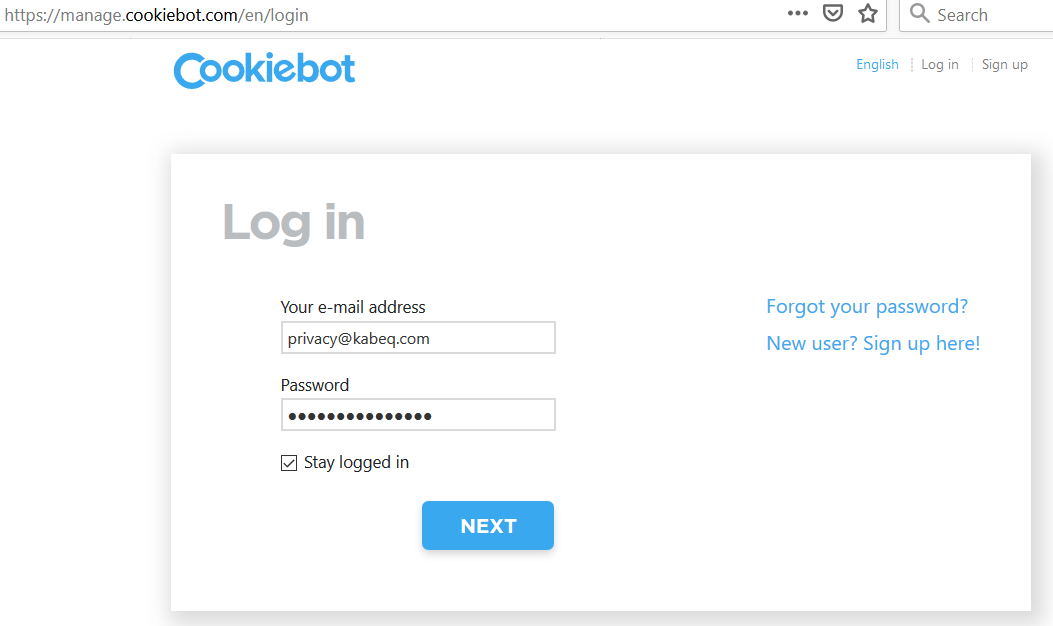 use your cookiebot account
manage cookies
select "Cookies" from the portal navigation.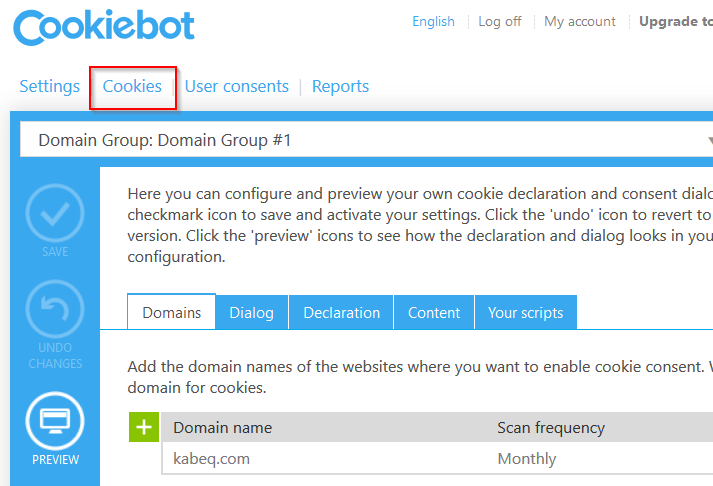 …
basic functions
from here you can download the current cookie list, add cookies manually or trigger a new scan (may require paid service)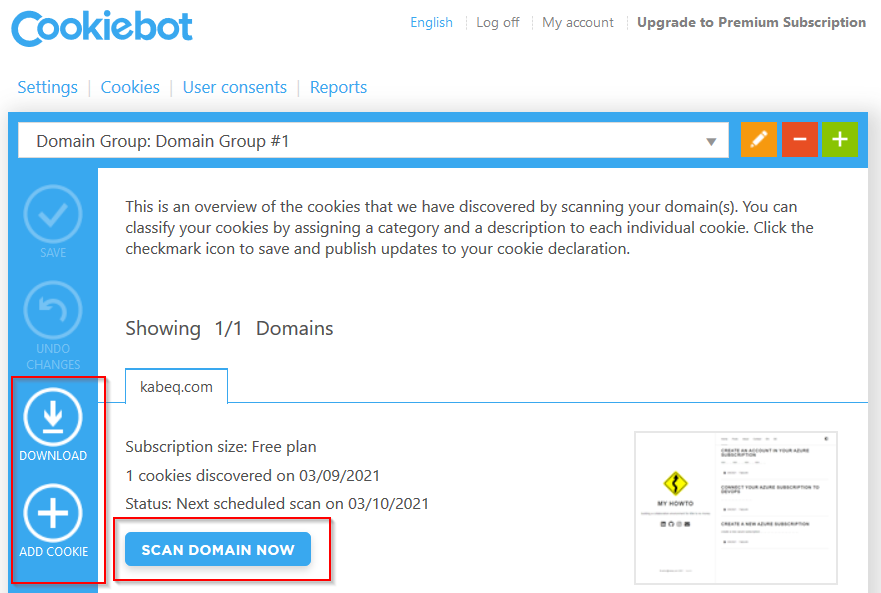 you also see some basic information (last scan, etc)
example "necessary"
again - find here an example for a necessary cookie - this time in the management view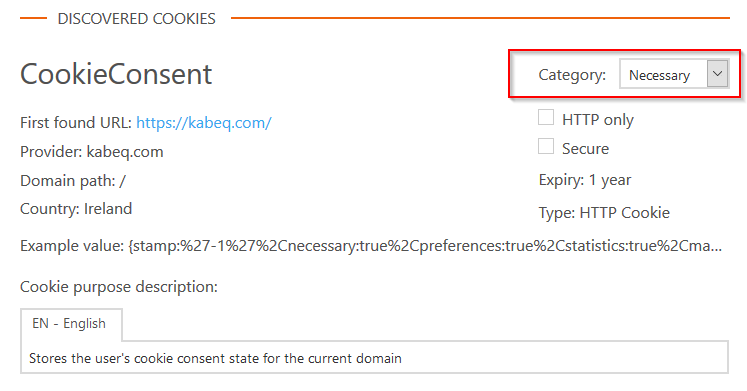 here you can apply changes if anything is incorrect
example "unclassified"
Category "unclassified" indicates that we need to change this to anything from that dropdown list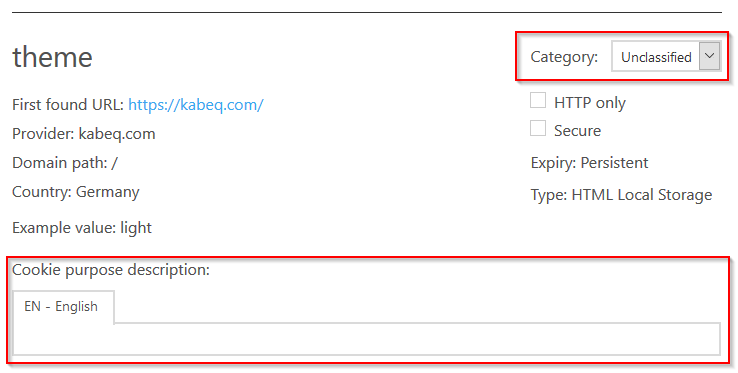 also the description field is empty
apply changes
This cookie belongs to the template which can toggle between "dark" and "light" - for now we set this to "necessary" (which may also argue it may belong to "preferences")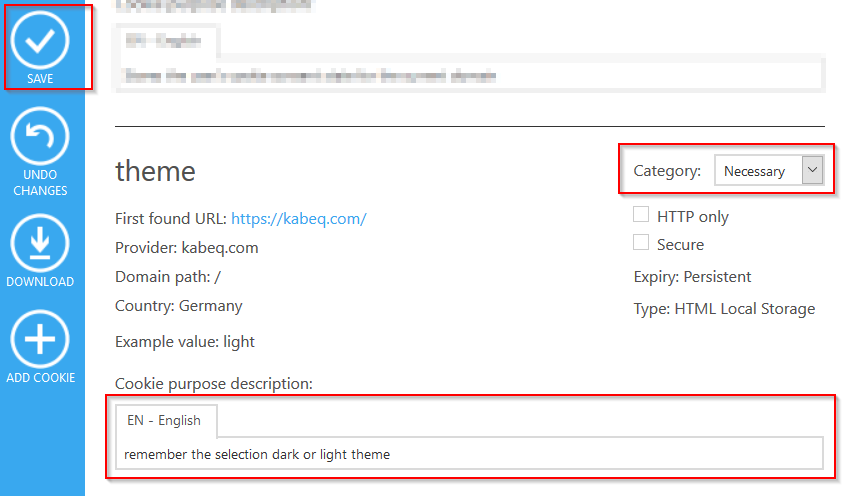 and a description about the purpose of this cookie has been added as well
again - don't forget to click on "save" to make changes persistent.
review
again - and inactive "save" button indicates that your recent changes had been saved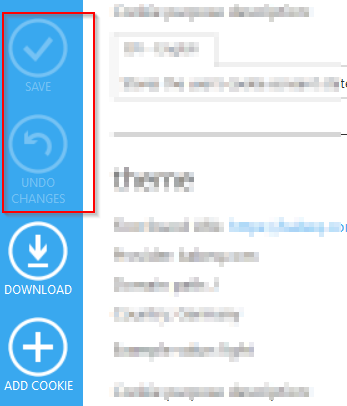 reload this page in browser if you would like to be sure.
review generated cookie list
cookie bot also manages a cookie list for us to be included in the privacy policy or seperate cookie policy - this list now reflects the recent changes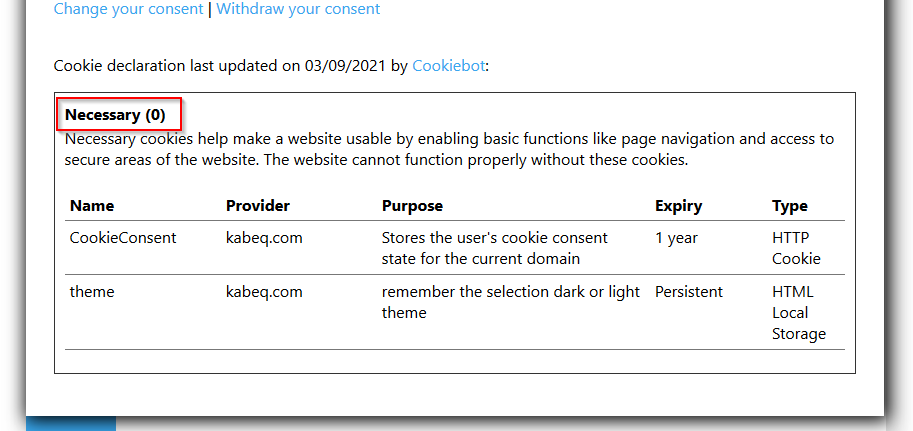 please note the links "Change your consent" and "Withdraw your consent" which allows web visitors to change their selection at any point in time.